Nintendo Switch Online
Yesterday, Nintendo released more details on it's Nintendo Switch Online Service still slated for a September 2018 release.
On top of previously announced pricing, clarification on membership and a new kind was announced. Individual Memberships can be purchased in one-month ($3.99 US), three-month ($7.99 US), or yearly packs ($19.99 US).
An Individual Membership can only be used with one Nintendo account, that said it can be used on multiple consoles. A yearly Family Membership ($34.99 US), can be used for up to 8 Nintendo accounts even on different systems. Family groups will be able to be created from May 15th.
New Features
Cloud save data backups were one of the additional features revealed. However this will not be compatible with all software, though presumably first party Nintendo games will work. This feature will only be for members.
The Nintendo Entertainment System Switch Online is a service wherein a library of NES games will have added online features and this will be exclusive to members.
At launch there will be 20 of these games, with more to come, the first ten to be revealed are: Ice Climber, The Legend of Zelda, Balloon Fight, Soccer, Tennis, Mario Bros., Super Mario Bros., Dr. Mario, Super Mario Bros. 3 and Donkey Kong. Details are spare, yet they've mentioned screen sharing and "passing the controller".
They also stated that there would be member exclusive offers but details are yet to be revealed.
Previously Known Features
Already revealed prior they reiterated that membership is needed to play many Nintendo Switch games online or access online features. However listing games such as, Splatoon 2, ARMS, MK8D and Sushi Striker it might imply that non-Nintendo games mightn't require the membership.
The Nintendo Switch Smartphone application will also be restricted to membership come September 2018. This so far enables voice chat and Splatnet 2.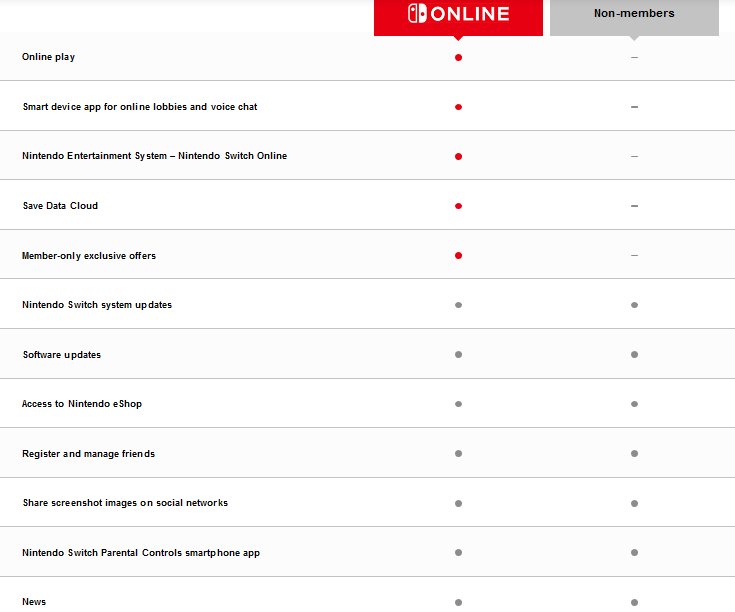 No Plans for Virtual Console?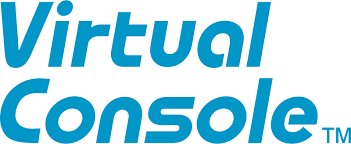 A Nintendo spokesperson said to Kotaku, "There are currently no plans to bring classic games together under the Virtual Console banner as has been done on other Nintendo systems". And, "There are a variety of ways in which classic games from Nintendo and other publishers are made available on Nintendo Switch, such as through Nintendo Entertainment System – Nintendo Switch Online, Nintendo eShop or as packaged collections. Nintendo Entertainment System – Nintendo Switch Online will provide a fun new way to experience classic NES games that will be different from the Virtual Console service, thanks to enhancements such as added online play, voice chat via the Nintendo Switch Online app and the various play modes of Nintendo Switch."
This news has left many disappointed and confused. However publishers such as Hamster have been releasing older games under the ACA Neo Geo and Arcade Archives titles.
That's all for now
We are still waiting on more details on the service, such as how cloud saves work and exclusive offers.
That said, I'm planning on getting a family membership as we have six users across four switches. While I'm unhappy about the Virtual Console news I'm hopeful more publishers release their old games on the e-shop.